Our Approach
QUALITY & CUSTOMERS FIRST
Customer Service
At Shenandoah Valley Orchards, we strive to provide kind, knowledgeable, and timely customer service. All staff are trained to support your service needs and are kept up to date during the busy fruit season. All gift boxes are hand packed and each one is checked and padded carefully before shipment by these same staff members. The attention to detail and control over what lands on your doorstep will keep your faith in our orchards strong.
High Food Quality Standards
Shenandoah Valley Orchards is committed to supplying its customers with safe, healthy and nutritious fruit. A critical component of our operation is food safety. Each year, Shenandoah Valley Orchards' orchards and packing facility undergo third party audits to ensure that are cultivating, handling and packing and storing procedures meet industry best practices and regulations. All of our employers receive workplace safety training as well as follow strict protocols concerning hygiene and sanitation practices. Shenandoah Valley Orchards' storage and packing facilities are routinely inspected, monitored and cleaned. We take great pride in the quality of our packing facility.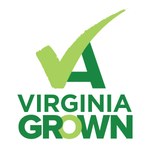 Food Safety Programs and Annual Certifications
USDA GAP
Primus Labs GFS Orchards
Primus Labs GFS Packing House